Welcome back. Our theme parks are now open.  3/4/21
Universal Studios Florida, Universal's Islands of Adventure, Universal's Volcano Bay and Universal CityWalk are open daily. Due to increased demand while we limit attendance as part of our enhanced procedures, parks may reach capacity during weekends in March and entry to the parks may be limited or unavailable for the day of visit during this time. Check Theme Park Hours or our mobile app for hours of operation, or call the capacity hotline 407-817-8317.
Universal Studios Florida
Universal Studios - Islands of Adventures - Volcano Bay
Three exciting parks and world-class on site hotels are great! But, the best news is their location - it's all within easy walking distance! Add to that CityWalk - an entertainment complex filled with restaurants, nightclubs, shopping and more!
Staying on-site gives you access to exclusive theme park benefits, too, so contact us to get the most up-to-date info about staying and playing at Universal Studios.
Universal Studios™
Take off on adventures with Shrek, Minions, and of course Harry Potter! Or, go for the big thrills of Revenge of the Mummy and Rip Ride Rockit. It doesn't matter if you are five or just wish you were, Universal has great options for the young and young at heart.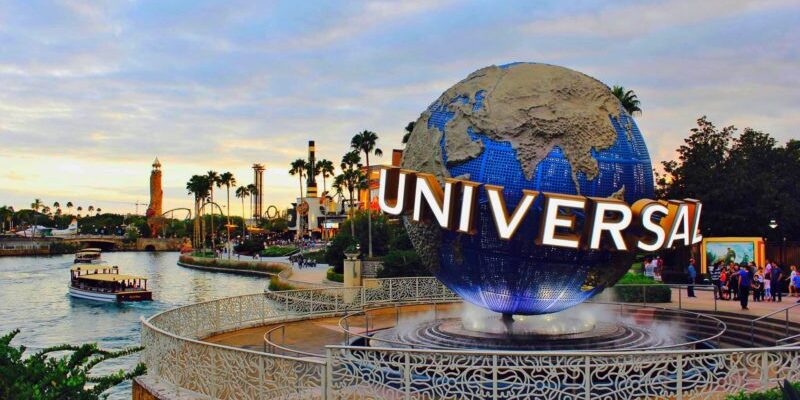 Islands of Adventure™
Head over to the Wizarding World of Harry Potter for one of the best rides in Orlando - Hagrid's Magic Creatures Motorbike Adventure! Step into Marvel Island to meet up with Spiderman and ride Hulk's thrilling coaster. Stop by Seuss Landing for more fun with a Cat!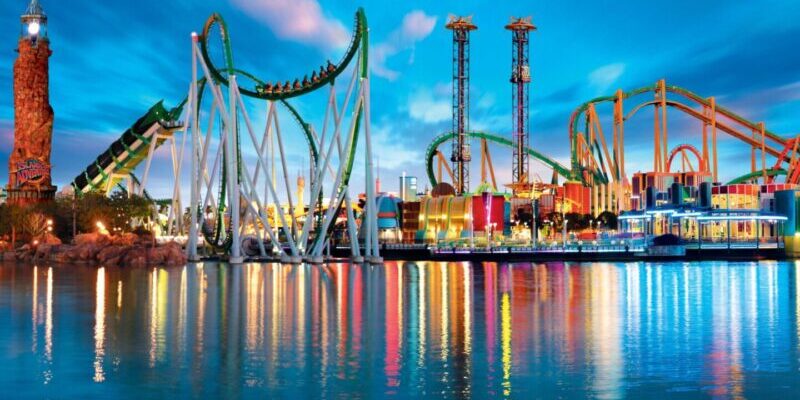 Volcano Bay™
Add even more fun to your vacation at Volcano Bay water park. Thrills for teens and fun for the younger set. Float down the lazy river or ride through the volcano before emerging with a plunge by a shimmering waterfall. Relax in your own private cabana by the water. Just steps away from Cabana Bay Resort!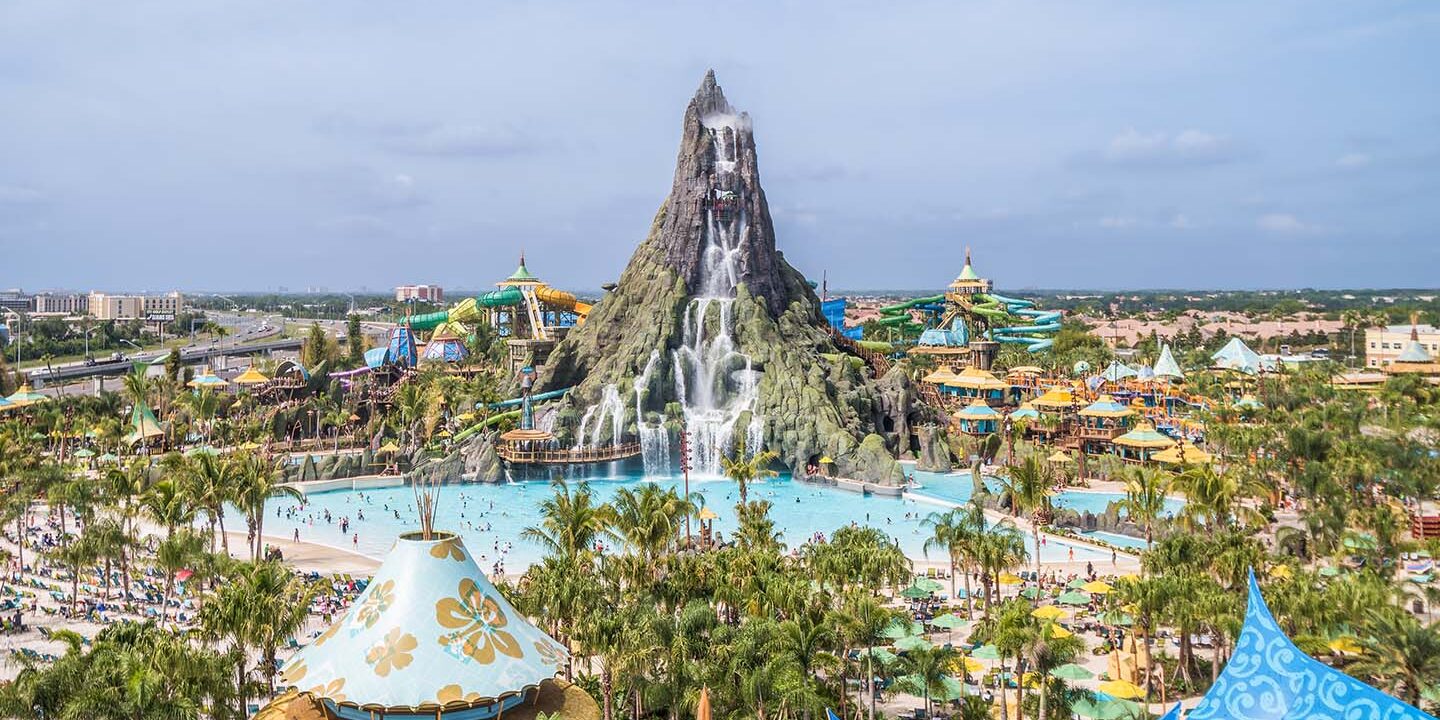 CityWalk™
This fun dining, entertainment and shopping outdoor complex is located at the entrance of both Universal parks. It's just a short boat ride away (or walk) from the resorts on property. CityWalk does not require a park ticket, but if you're driving in and not staying at a Universal resort, there's a parking fee for their convenient garage.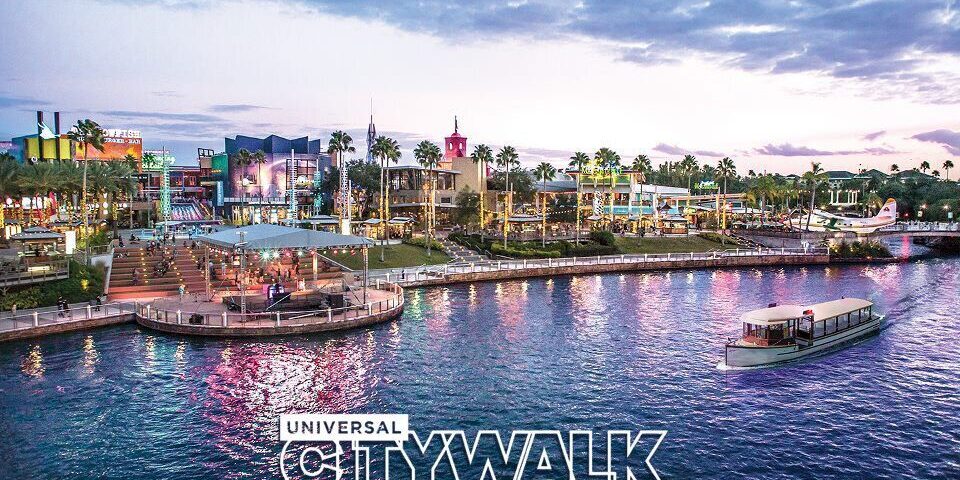 It's just like watching your favorite TV shows and movies IRL, except with the ultimate ride-y things like twists, turns and drops. Face villains more menacing than your kids pre-churros. Save the earth daily or even hourly. Oh and dragons, have we got dragons. And one of them even breathes real fire so that's cool (err hot). This is way beyond the movies.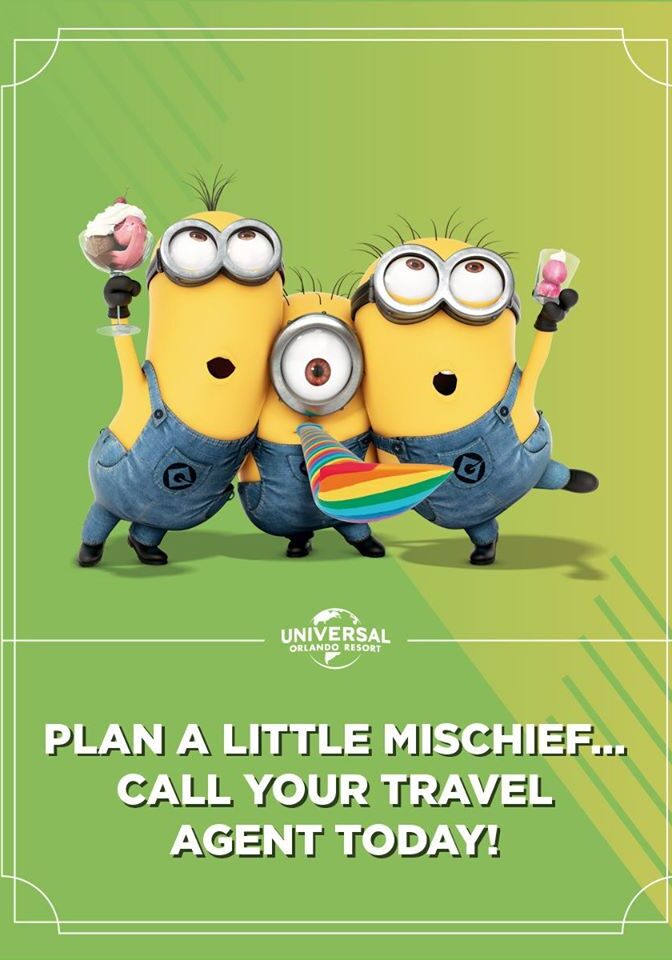 Superheroes. Magical creatures. A school of witchcraft and wizardry. Even dinosaurs (turns out, not so extinct). Take a ride, multiple rides. Some will drench you. Some will just mess up your hair. Some will make your head spin (figuratively speaking). All of them will say: Every island is a new reality.
Universal Orlando Resorts™