An Extraordinary Disney Experience
Celebrate Hawaii's rich legacy of storytelling combined with the magic of Disney.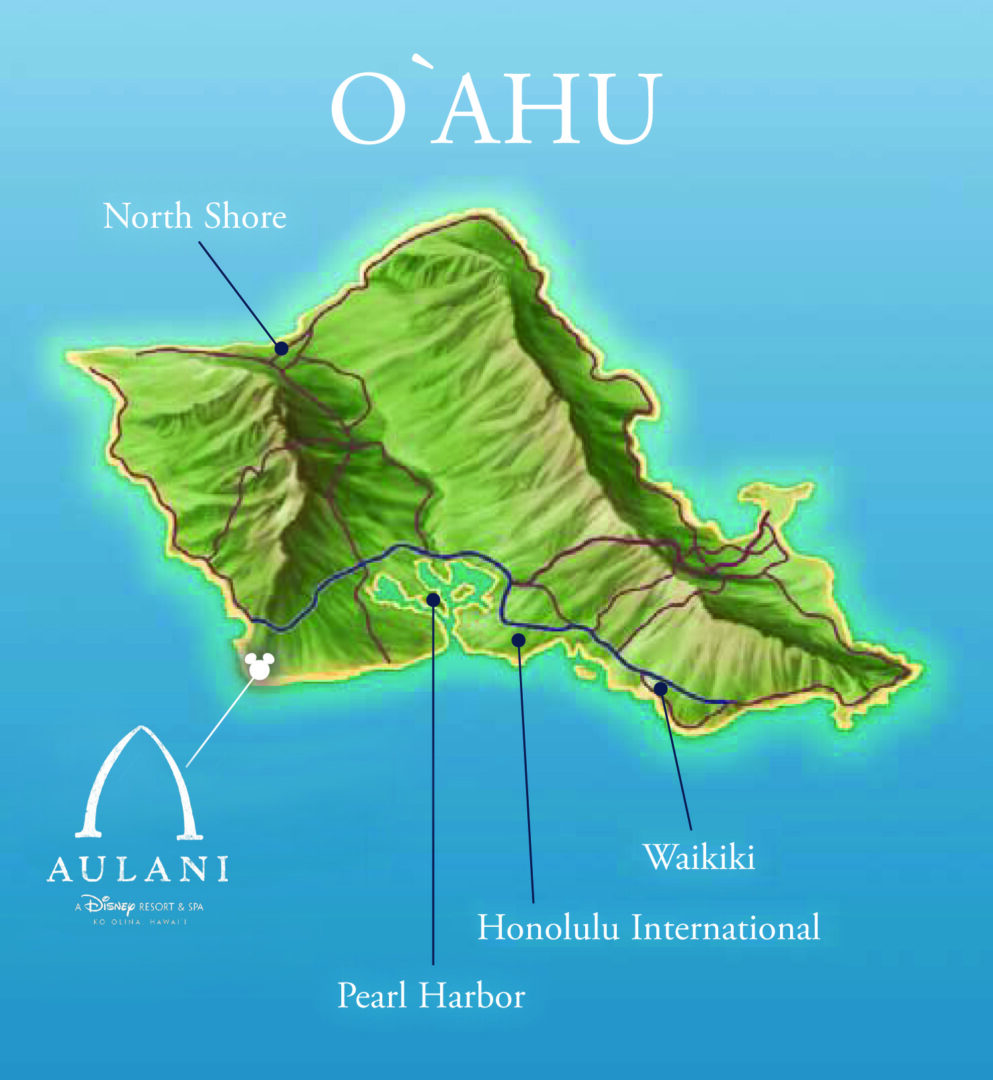 Say "Aloha" to Paradise
Located in Ko Olina, meaning "fulfillment of joy," Aulani Resort spans 21 acres along the island's leeward coast. Perfectly positioned on a beautiful lagoon with a white-sand beach, Aulani Resort is truly a vacationer's paradise—and only about a 20-minute drive from Honolulu Airport.
Aulani was created with families in mind, by the people who know families best, and that's Disney!
Important Information About Aulani Resort:
Aulani, A Disney Resort & Spa has begun a phased reopening.
Rooms, experiences, restaurants, amenities and other offerings may be modified or unavailable, limited in capacity and subject to limited availability or closure. Offerings are not guaranteed. View important details.
We have taken enhanced health and safety measures. An inherent risk of exposure to COVID-19 exists in any public place where people are present. View important details.
There are specific instructions and requirements for all visitors to Hawaii, which may include mandated quarantine or pre-travel testing. View information about these requirements on the Hawaii Tourism Authority website. State requirements are subject to change. Please continue to stay updated on the latest travel alerts leading up to your planned stay. View important details.
Flexible Cancellation
To provide additional flexibility, you may cancel your Aulani Resort reservations up to 24 hours prior to your arrival date for stays through June 10, 2021 without Disney-imposed cancellation fees.
Ready to learn more? Contact us today for a free quote!