Let's plan your next adventure!
At Magical Adventures Travel,  we take the stress out of vacation planning and sprinkle our expertise like pixie dust to provide advice and support to make sure your vacation is everything you want it to be!
From the thrill of theme parks to relaxing on diamond white sandy beaches or exploring the colorful landscape of the west,  we will design, plan and book the ideal vacation experience for you and your family!
Why Use a Travel Planner?
We collaborate with our clients and take special care to research options, advise, then customize your vacation.
We communicate and provide personalized services as you work with one advisor, specifically dedicated to your vacation.
We advocate for our clients in the event of a bump along the way. Having the ability to easily speak with your personal travel agent can make all the difference should you encounter a problem, or need special advice or assistance.
Benefits include a broader and more complete range of services than can be found on the Internet.
Whether you need a quick get-away, or a two week extravaganza, we are here to help plan a wonderful experience!
Our Services Are Free!
The difference between a good vacation and an exceptional one is all about the details. Let us take care of that for you!
Magical Adventures travel is an Authorized Disney Travel Planner.
Our services are free. Please contact one of our agents today to get started!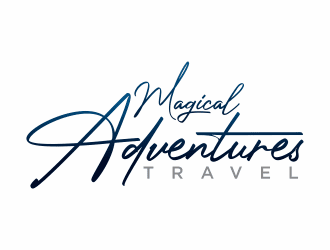 Award Winning
Travel Planners
Magical Adventures Travel is proud to be designated by Disney as an Authorized Disney Vacation Planner. We were given this special Earmarked designation by Disney as a result of our agency's ongoing focus and commitment to planning customized, magical trips to the Disney Parks, Disney Cruise Line and other Disney vacation destinations worldwide.